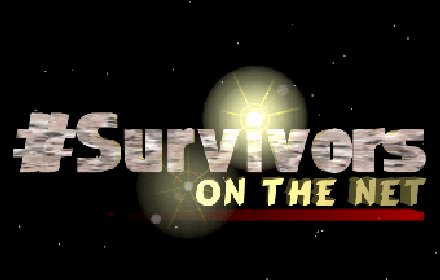 UK Registered Charity number: 1069281
international and overseas support
For Adult Survivors Of Childhood Abuse
Click to hear Jill Miles - Founder of #Survivors on the net (Real Audio)
#Survivors in the past has found it difficult to differentiate between sexual, emotional and physical abuse, always holding the belief that abuse is abuse in whatever form. If it causes harm to a child, It Is Wrong!

I would like to take this opportunity to warn potential readers that there may be images or words that may trigger memories of past experiences. In which case I recommend that you do not read this site alone, have someone with you, part of your support system, to be there if you need them. #Survivors is not exclusive in the support of any particular abuse, but encourages organisations to rally, gather, and network together to avoid the obvious fragmentation of the different types of groups and abuse. #Survivors aims to bring together all organisations to form a more valuable service and information resource facility in order to reach out to all victims of childhood abuse.

In no way does #Survivors denounce any of the work that has been developed so far, more it honours and celebrates the work and commitment other groups have shown and taken years to develop, whilst striving to develop this work into a massive and much needed support system.

Hi Everyone. My name is Jill, I am a survivor of sexual abuse (incest) at the hands of my father. I have three children, Mark (11), Kiran(10), and Jenna(6). I live in Brighton, England but am originally from the North Of Ireland. The website you are about to read has the intention of providing you with information on current abuse issues, links to some great sites on the web, news of the channel called #survivors, a self help and support group, a monthly newsletter and serious activism. Also there is a link to an international Help-Line Resource, which will guide you to the resources available in your area. First I will tell you a little more about myself and my plans. Read and know you are not alone. Read, survive and thrive with me.





During the past two years on the internet and #survivors channel, I have recognised a need for all survivors of abuse to have a place, their own space, that they can go to and be themselves, without judgement, without being ridiculed or dismissed, but to feel worthy. I hope that #survivors is just that. We are an information, self-help and support group with operators trained and following guidelines recommended by the International Help-Lines Associations' Guidelines and Policies.
We are there for you!
#Survivors On The Net is in the process of becoming a non-profit registered Charity. This is important to me. I can see were there is work to be done and I want to be in a position to see it through. Please take the time to bookmark this site, it is comnstantly under review with new information. Please also take the time to fill out the World Wide Petition form and the World Wide Research Form. It is your voice. Your choice.


Page Design : Jill Miles
#Surivivors Logo: Andy Haines
These pages are hosted by Fastnet International
Jill Miles (paddy)
Copyright © 1997 [#Survivors On The Net]. All rights reserved.
Last revised: